Sterling at its highest point against the euro since December 2007
The pound has recently hit its highest level against the euro since 2007. It appears that low inflation, the ongoing Greek saga, and continued monetary easing in Europe is negatively affecting the euro.
The euro has also continued to struggle against other currencies, falling 23% against the US dollar this year alone.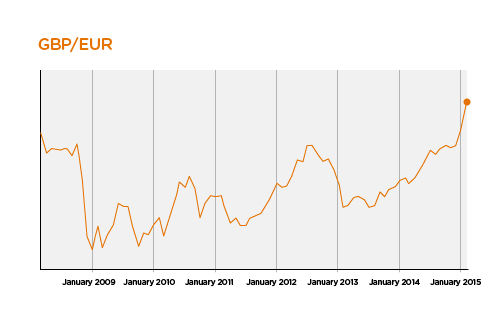 Graph and comments – Currencies Direct 11 March 2015