Sterling and access to the single market
9 January 2017
No Comment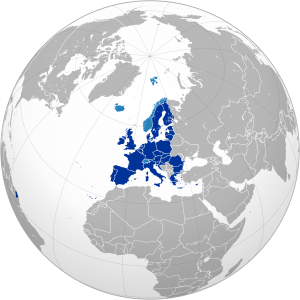 Sterling weakness continues
Last week's currency movements could potentially be a preview of what to expect for 2017. The US dollar showed sensitivity to Fed announcements after the release of December's FOMC meeting minutes. Meanwhile, Sterling remained on the back foot and performed poorly in most currency pairings for the majority of the week. This was due to Brexit related headlines about the difficulties that lie ahead for the UK in its EU negotiations.
Sterling weakness continues this morning, whilst, EURUSD is starting the week with little change from where it closed last Friday.
The UK may not retain access to the single market
The main focus today will be on Theresa May after suggestions that the UK will give up its single market membership in Brexit negotiations. UK participation in the European customs union is also in question.
In response to Theresa May's comments, Steve Baker of the Tory party actually stated: "This is a welcome clarification of a sensible position by the PM. We won't be clinging on to bits of EU membership. The best outcome for the UK is an ambitious trade deal plus control over our laws, trade policy and borders. The PM's interview is great news for the UK."
To request an instant quotation on a currency quotation please click here
* Information courtesy of Sam Budd, Corporate Dealer, Currencies Direct
The contents of this report are for information purposes only. It is not intended as a recommendation to trade or a solicitation for funds. Currencies Direct cannot be held responsible for any loss or damages arising from any action taken following consideration of this information. This article was written by Currencies Direct.