GBP/EUR reaches 7-year high
23 January 2015
No Comment
The European Central Bank (ECB) yesterday unleashed a 1.1 trillion euro Quantitative Easing (QE) plan to stimulate the Eurozone economy and boost inflation. The programme will see the ECB buy a total of 60 billion euros of public and private assets per month, starting in March 2015 and running through to September 2016.
Although the ECB denied that a weaker euro was a target, the impact of the news has significantly devalued the euro. This will help to boost exports and inflation across the Eurozone, as investors and importers outside the Eurozone take advantage of the exchange rate.
As a result, the euro has now fallen 3% against the USD and 2% against the pound over the past 24 hours. Volatility is expected to remain high as the market continues to digest the news.
This recent move offers a great opportunity for euro buyers to secure a positive exchange rate, or to review approaching requirements.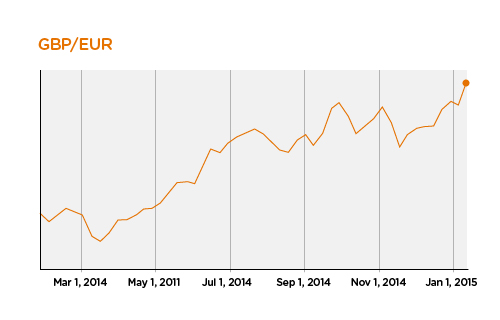 Information courtesy of Currencies Direct
The contents of this report are for information purposes only. It is not intended as a recommendation to trade or a solicitation for funds. Currencies Direct cannot be held responsible for any loss or damages arising from any action taken following consideration of this information